Hi Joe, following up on my post from a week or so ago where you mentioned there wasn't anything satisfactory fitting this criteria in stock at the time – found this one today via your screener, what are your thoughts? And the link below has your referral code in it right?
Thank you!
https://www.jamesallen.com/loose-diamonds/oval-cut/3.02-carat-e-color-vs1-clarity-sku-11284868?a_aid=55f8cd4e21a11
Add a Comment
This diamond was available during your last post.  I didn't like it because I thought it had a bow-tie, shown in the angle below.  If you contrast that with something like the 3.3 E VVS2 below, I think you'll see how the 3.3 doesn't go dark down the middle.  The 3.3 was one of the few I saw at 3ct+ that was cut like that, but it's above $15k so I didn't list it.
hape,Carat,Color,Clarity,Cut,Price (USD),Affiliate Link
Oval,3.3,E,VVS2,-,18550,https://www.diamondscreener.com/ja/loose-diamonds/oval-cut/3.30-carat-e-color-vvs2-clarity-sku-11835748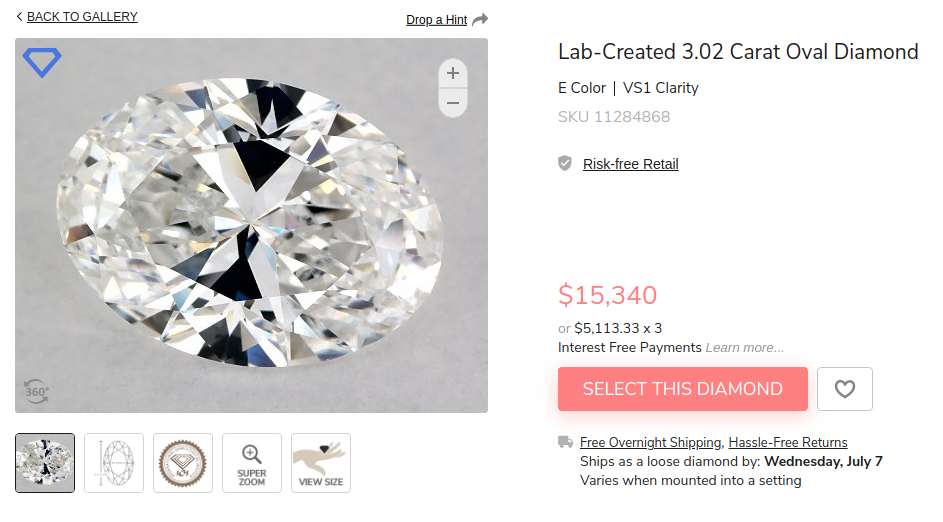 Add a Comment