We analyzed the 70000+ engagement rings in James Allen's diamond inspiration gallery to determine what metal type people buy for their rings. This analysis shows how trends have changed over time to help you decide what metal type to buy.
Overall
The overall percentage of rings made with each metal type is shown in the figure below. White gold is currently the most popular metal, although it has slowly declined in popularity over the last few years. Platinum is the second most popular metal and is currently experiencing an uptick. Yellow gold has steadily increased in popularity and is third most popular. Rose gold is currently experiencing a downtick in popularity and is in fourth place.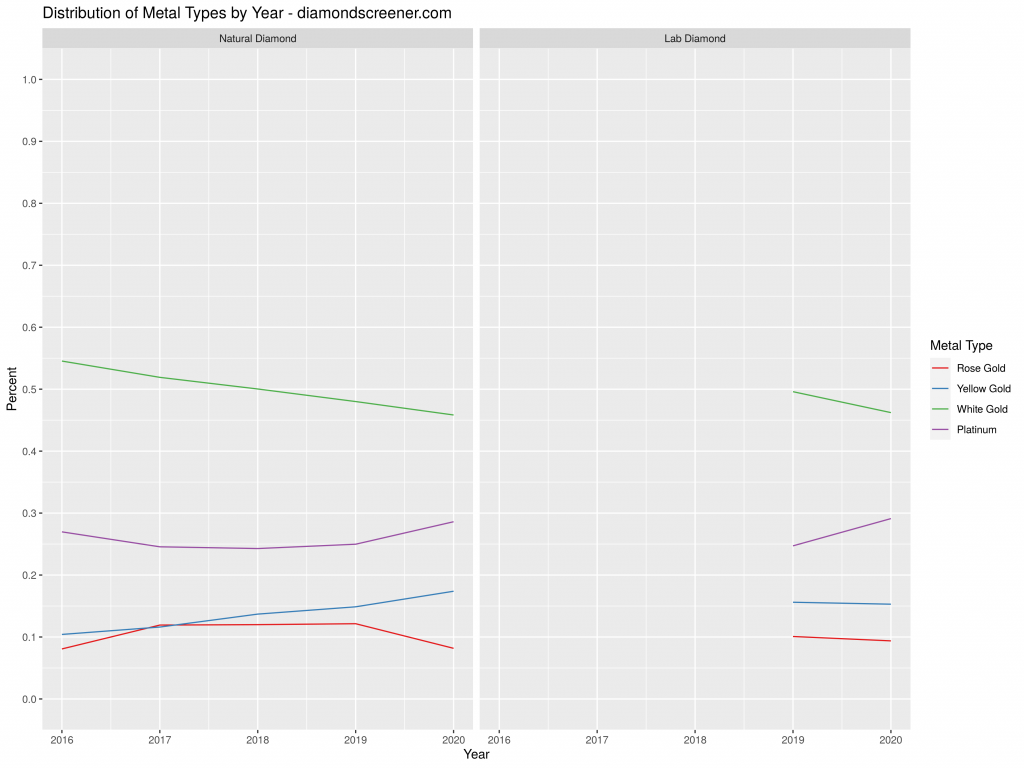 Metal Type by Setting Type
The figure below breaks out the metal percentages for each setting type (solitaire, pave, halo, side stones, three stone, channel set, tension, vintage). Although the percentages differ slightly, the trends are similar for each setting type. For instance, white gold is slightly more popular for halos than for solitaires, but is decreasing over time for both.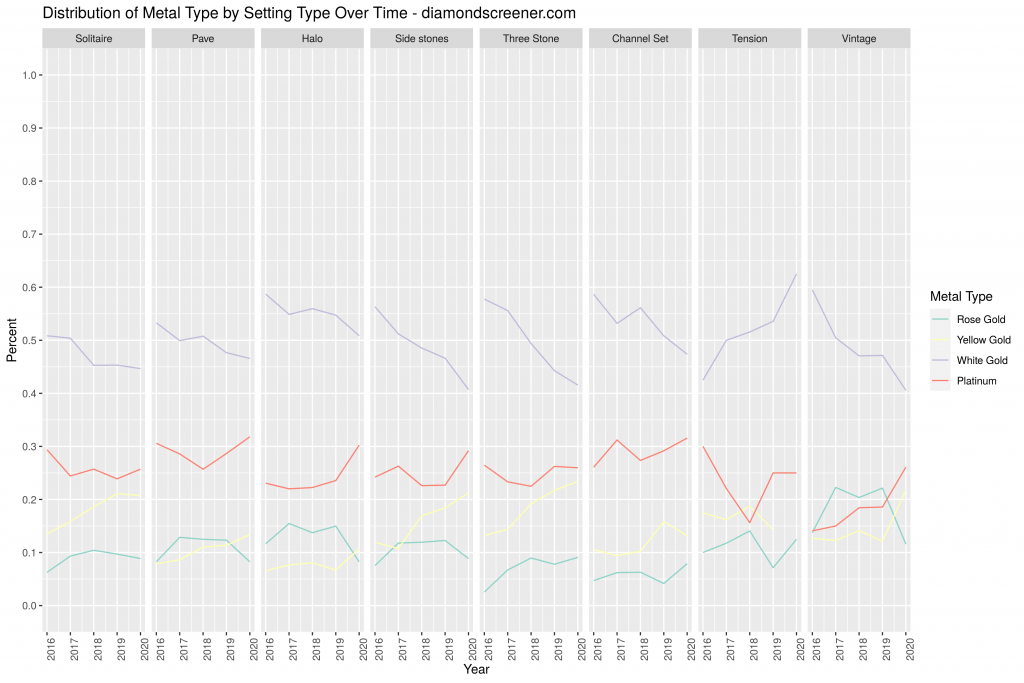 Diamond Color by Metal Type and Diamond Shape
The figure below comes from our diamond color grade analysis. Metal type has a significant impact on diamond color grade choice. People who buy rose gold/yellow gold settings typically buy diamonds with lower color compared to white gold/platinum settings.