We analyzed the 70000+ engagement rings in James Allen's diamond inspiration gallery to determine what types of engagement ring setting (solitaire, pave, halo, side stones, three stone, channel set, tension, vintage) people buy. This analysis will help you decide what setting style to buy based on metal type and diamond shape.
Overall
The overall distribution of setting styles is shown in the figure below. Solitaire is the most popular style. Pave has steadily increased in popularity over the last few years as in second place. Halo has declined in popularity, but remains in third place. The remaining styles are all clustered together in the single-digit percentages.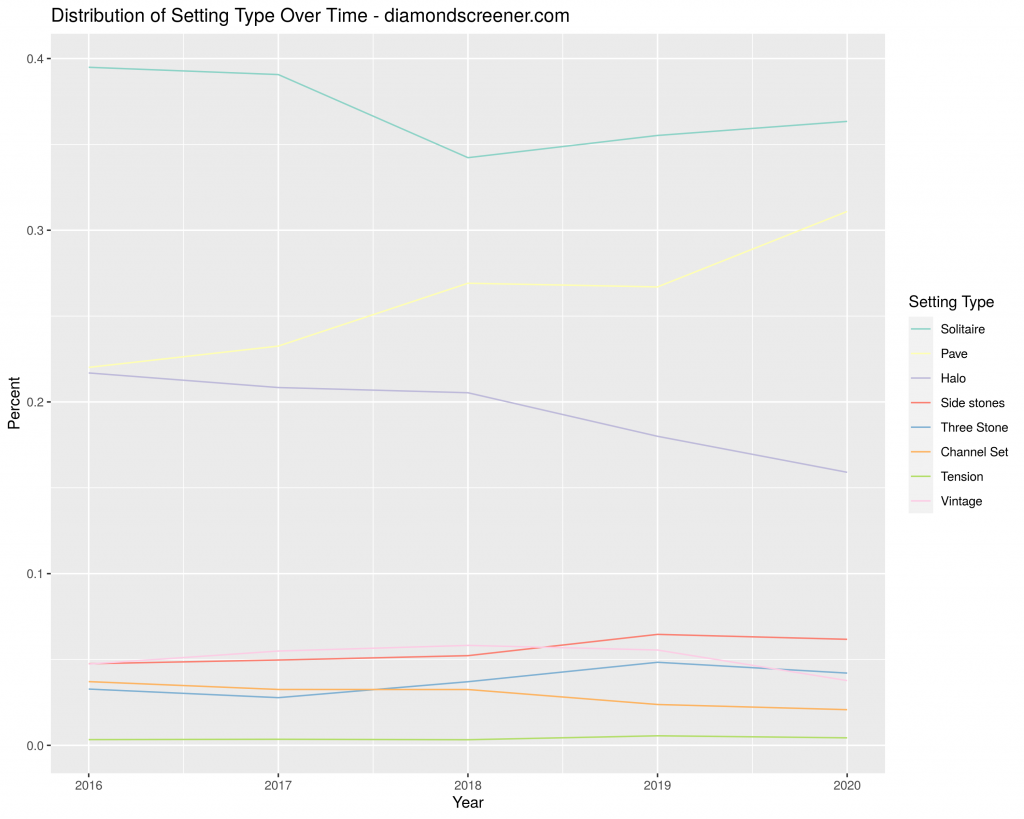 Setting Type by Metal Type
There are slight differences in the distributions of setting styles by metal type. For instance, rose gold halos have crashed in popularity. Solitaires in yellow gold are more prevalent than solitaires in other metals. Pave settings have overtaken solitaire settings as the most popular style for platinum rings.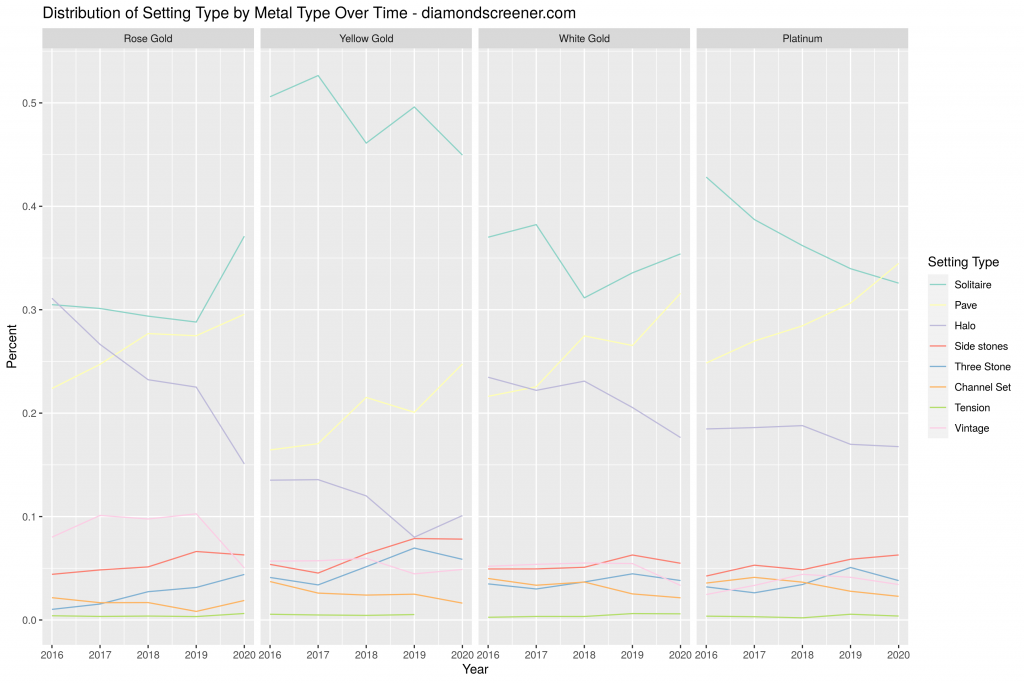 Setting Type by Diamond Shape
The distribution of setting styles differs by diamond shape. For instance, halos for cushion, oval, and pears were trendy in 2016, but have declined in popularity since then. For a shape that's trending upwards like an oval, pave is the new leader.